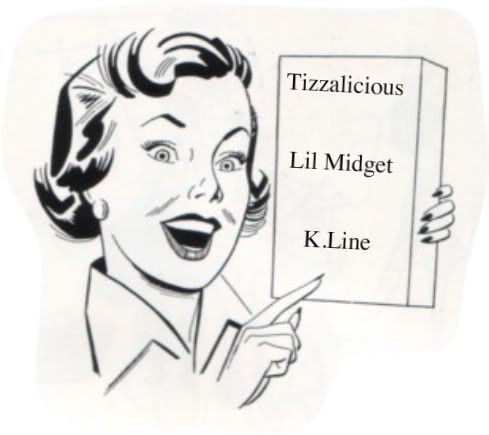 Thank you to everyone who left me a comment over the last three days. While there are a few hundred that are still shyly lurking around, hopefully they will soon join the fun.
As promised, I have selected three people by random means, ( closing my eyes and pointing to a name on the overall comments list) to dress. And so I congratulate
Tizzalicious
,
Lil Midget
and
K.Line
.
Now, my wonderful winners; please email me a full length photo showing your figure, list any figure flaws you want to minimize, tell me a bit about your current climate and which occasion you would like me to dress you for. Then over the next few days I will post your new outfit selections here for your own personal shopping fantasy, and for everyone else to enjoy.
To be fair, I have had a few private email requests too. So if you don't find yourself on the winners list, and are having a style crisis, feel free to drop me a personal email and I'll see what I can do.
I can't wait to see what I come up with!